Prenup Agreement Dos and Don'ts to Consider
Posted January 18, 2021 by admin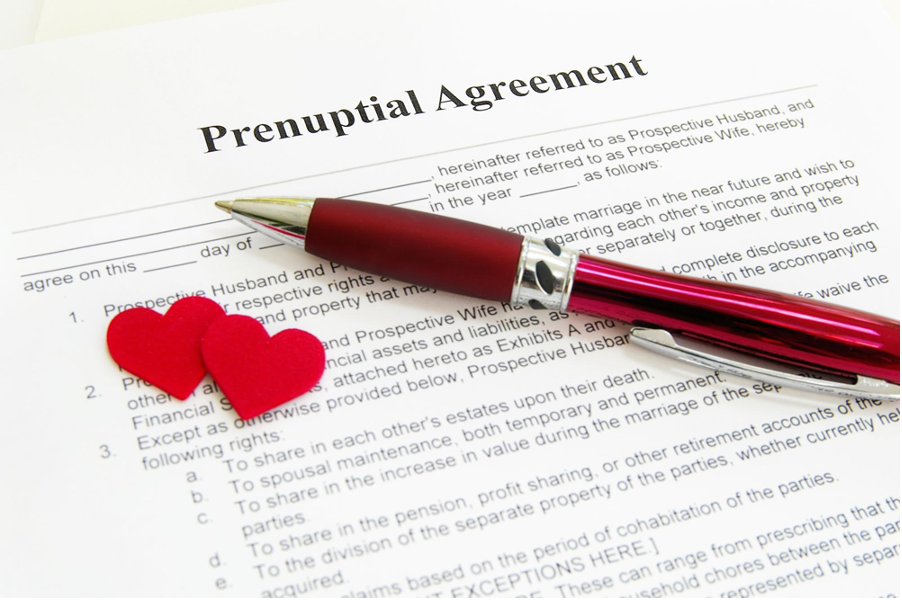 When you're newly engaged and planning a wedding to the love of your life, the last thing you want to think about is a prenup, so very romantic? Prenuptial/antenuptial (prenup) agreements often have a negative connotation because they only occur with divorce, and no one wants to start a marriage with that mindset.
Technically, a prenuptial agreement is a contract a couple signs prior to making their marriage official. The contract dictates how assets would be divided in the event of a divorce, dissolution, or the death of either party.
However, discussing a prenup with your soon-to-be spouse before you get married won't doom your marriage. It's not a predictor of whether or not your marriage will be successful. Rather, it's a precautionary step that protects you and your assets in case a less-than-ideal scenario takes place in the future.
When considering a prenup, take a moment to also consider these prenup agreement dos and don'ts:
Prenup agreement DO: Bring in a financial advisor
Depending on the state of your finances and any complexities involved, you may want to bring in a financial advisor. This objective third party can help clarify your financial rights and responsibilities before and during marriage. They can also objectively help you decide if a prenup agreement is right for you.
Prenup agreement DON'T: Avoid the topic
Open conversation and honesty is one of the foundational components of any happy and successful relationship. Simply being able to have a truthful conversation about the need for a prenup is a sign of a healthy, strong bond. You should be able to talk about finances, personal assets, debts, and whether or not it's a good idea to pursue a prenup. Ask your soon-to-be spouse what they think of the idea so you can both get on the same page.
Prenup agreement DO: Decide if it's right for you
While some attorneys would argue that everyone should get a prenup before marriage, there are certain circumstances when it's especially wise to have one. For instance, does one of you in the relationship have significantly more assets than the other, such as a business or multiple properties? Another scenario where it's smart to get a prenup is if one or both of you have children. This way you can ensure your children are set up to receive certain inheritances should you pass away, instead of a situation where the inheritance goes to your spouse.
Prenup agreement DON'T: Force or coerce your significant other to comply
A prenup agreement must be fair and it must be entered upon willingly by both parties. Did you know that if the court believes that one of the individuals was forced or compelled to sign the agreement, or if the court believes the agreement "punishes" one side too severely, it will refuse to enforce it? This is another reason to make sure you are both on the same page, and open communication is critical.
In Ohio, a court will enforce a prenup agreement only if the following exist:
Each person entered into the agreement freely or voluntarily
Each person fully disclosed his or her liabilities, assets and debts
Each person fully understands the nature and value of the other's property
The terms of the agreement don't promote divorce
The agreement is reasonably fair
Prenup agreement DO: Involve an attorney from the beginning
It's important to make sure you check all of your boxes and set up a fair prenup agreement properly. Sometimes that can be complex or confusing. If that's the case, don't hesitate to ask an expert (such as a family law attorney) for help. These professionals have dealt with prenuptial agreements and their corresponding outcomes for years, and they know how to set you up for success.
Remember: Getting a prenup agreement does not mean you will get a divorce, it just means you are being smart and protecting yourself for any potential outcome. It's always better to play it safe than to look back later and wish you had.
Finally, post-nuptial agreements (agreements after the marriage) are NOT enforceable in Ohio.
Columbus Ohio Prenuptial Agreement Lawyer
The Law Offices of Kenneth R. Kline LLC is honored to work with both traditional and non-traditional families to assist them through extraordinarily difficult times. Please contact us with any questions.