The Law Offices of Kenneth R. Kline LLC
The Law Offices of Kenneth R. Kline LLC specializes in family law and our practice areas include divorce, dissolution, child custody, child and spousal support, contempt, grandparent rights, pre-marital/nuptial agreements, and post-decree matters. We provide compassionate, high quality and cost-effective representation to our clients. We are problem solvers.  In almost all cases, the goal is to resolve the case by agreement as efficiently as possible. Unfortunately, some cases do not lend themselves to being resolved by agreement. In those cases our firm provides aggressive advocacy in Court. Each client's case is different. Each client's family and circumstances are unique. The Law Offices of Kenneth R. Kline LLC is honored to work with both traditional and non-traditional families to assist them through extraordinarily difficult times. Please contact us with any questions.
Family Law
Family law isn't just the break-up of a marriage: It spans a wide range of legal issues affecting a family including divorce, dissolution, unmarried parental rights and custody, child and spousal support, grandparent rights, prenuptial agreements, wills, enforcement actions, contempt, and many other matters. We know this is an emotional and stressful time for you.  All cases are unique because all of our clients' lives are different.  Mr. Kline is a Board-Certified Family Law Specialist as promulgated by the Ohio State Bar Association.  Our compassionate family law team has more than 20 years' experience handling family law matters exclusively.  We will listen to your concerns and formulate the most effective plan to reach your goals. Our goal is to take as much of the burden off your shoulders as possible.
Divorce
When you choose to end your marriage, we are here for you.  We will work with you to handle all legal aspects of your divorce including custody, property division, spousal and child support.  In many cases we are able to recover attorney fees and litigation expenses.  Mr. Kline handles high net income/asset divorces as he understands the intricacies of business finance, valuations, budgeting and spousal/child support calculations.  Divorce in Ohio is governed by Ohio Revised Code Section 3105.  Issues that need to be resolved in a divorce are property division, spousal support, and an allocation of parental rights and responsibilities.  Let us guide you through the process.
Child Custody
If a child is born to an unmarried mother, the mother has custody until the father establishes parentage (via affidavit of paternity or DNA test) and obtains a court order for parental rights.   Married parents stand on equal ground for custody of their child(ren) unless there is a best interest's factor that deems one of the parents less desirable or unsuitable.  It's our job to showcase you as a competent, caring parent — whether you are the mother, father, or even the grandparent (or other interested person seeking custody of a child). When you choose KRK for child custody matters, our team will stand by you and fight for the best interests of yourself and your child(ren).
Child Support
Child support is one of the main legal issues in a divorce and for unmarried parents, and it's determined by a specific mathematical formula in Ohio which is called the guideline formula. In addition, a child support deviation may be appropriate in certain circumstances based upon Ohio Revised Code 3119.23.  If you need help with child support calculations, whether it's establishing a new order, modifying current payments or terminating your order, KRK is here for you. We have 20+ years' of experience working with the courts to provide the best outcome for our clients and their child(ren).
Call Today for a Confidential Consultation
Every client's family and situation are unique, and we understand the stressful circumstances you are facing. No matter how complex, we will stand beside you and guide you through this process. Schedule a confidential consultation and let us answer any questions you may have. Contact us today.
KRK Family Law Firm
Kenneth R. Kline, Esq./MBA
– Board Certified-Ohio Bar Association Family Law Specialist
– Experienced Attorney/ MBA with Accounting background who understands business, income, and custody issues in Divorce
– Former Chair of the Family Law Committee of the Columbus Bar Association
– Member-Delaware County Bar Association
– Voted Best Family Law Attorney for Client Satisfaction – American Institute of Family Law Attorneys
– Named Ohio Super Lawyer – Rising Star – Cincinnati Magazine
– As seen on ABC 6's "Ask the Attorney" segment.
Amy Waring
– Paralegal with 20+ years' experience helping family law clients exclusively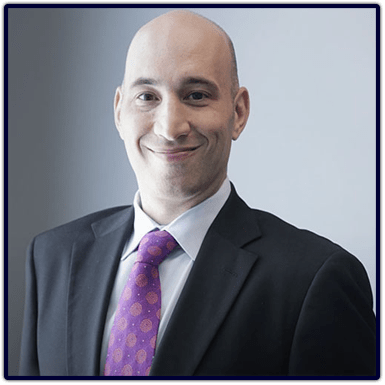 My primary focus is on the
best outcome for your family.