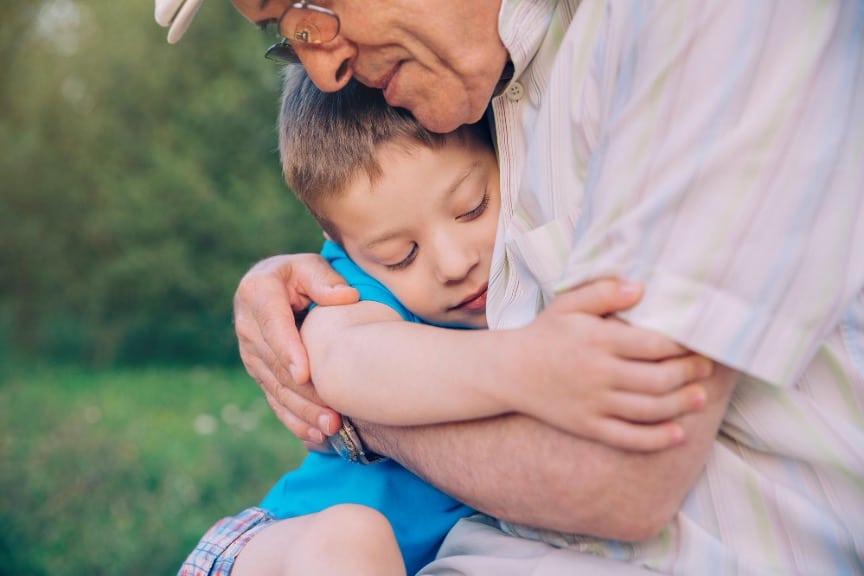 Being a grandparent is invaluable. Grandparents play a vital role in grandchildren's lives, and in some cases, their role must become even more prominent. Regardless of the circumstances, it may become necessary for you, as a grandparent, to step in and seek custody to protect the well-being of your grandchildren. In other situations, court-ordered visitation might be the best next step. If you're wondering, "How do I get grandparents' rights in Ohio," then you're in the right place.
Grandparents' Rights in Ohio: Visitation & Custody
Since all situations are unique, it's in your best interest to learn your rights and get the help of a qualified grandparents' rights lawyer in Ohio. Whether you are seeking visitation rights or custody, the process can be grueling and demanding. Having someone in your corner to help you navigate the process is essential to getting a swift and positive resolution for your grandchild.
Grandparent Visitation Rights in Ohio
In the state of Ohio, grandparents have legal rights, which include both custody and visitation. While this isn't the case in all states, Ohio recognizes grandparents' rights through statute – ORC 3109.051.
Three distinct circumstances could award grandparents visitation rights under Ohio law:
When married parents terminate their marriage or separate
When a parent of a child is deceased
When a child is born to an unmarried mother
Before awarding grandparents' rights, a court will consider all relevant factors, including:
Wishes of the child's parents
Prior interaction and interrelationships of the child with relatives
Location of the grandparent's residence in relation to the child's place of residence
Child's age
Child's well-being
Child's wishes
Ultimately, all decisions through the court are made based on what is in the child's best interests.
Grandparent Custody Rights in Ohio
If your legal concern extends beyond just visitation rights, you can explore your options in Ohio for legal custody. If your grandchild's current living situation isn't safe or stable, it is possible to pursue full custody, but it's not an easy journey. Ohio courts always recognize that biological parents have priority when it comes to the care of their child.
The first step in asserting grandparents' rights in Ohio in terms of custody is for the courts to determine that the child's parents are unsuitable or unfit. How does a parent lose priority custody of a child? If a child is neglected or abused or a parent is unfit, the Ohio courts can remove primary custody. This is something the courts take very seriously, and it must be proven about both parents for a grandparent to be considered.
Once the court makes the determination, they will then consider if it's in the child's best interests to grant you, the grandparent, primary custody.
Seeking primary custody is a huge decision. While it may be in your grandchild's best interests, it will almost certainly harm your relationship with your adult child, so it's a very serious step to take. Seeking custody should only be done to protect the safety and welfare of your grandchild.
Get in Touch With a Columbus, Ohio Family Law Attorney
Seeking visitation or custody as a grandparent can be tricky. By working with a trusted and highly qualified family law attorney, you can learn more about your rights as a grandparent in the state of Ohio. Contact the Law Offices of Kenneth R. Kline LLC for a risk-free consultation in Columbus.