How a Legal Separation Works: Step by Step
Posted June 29, 2021 by admin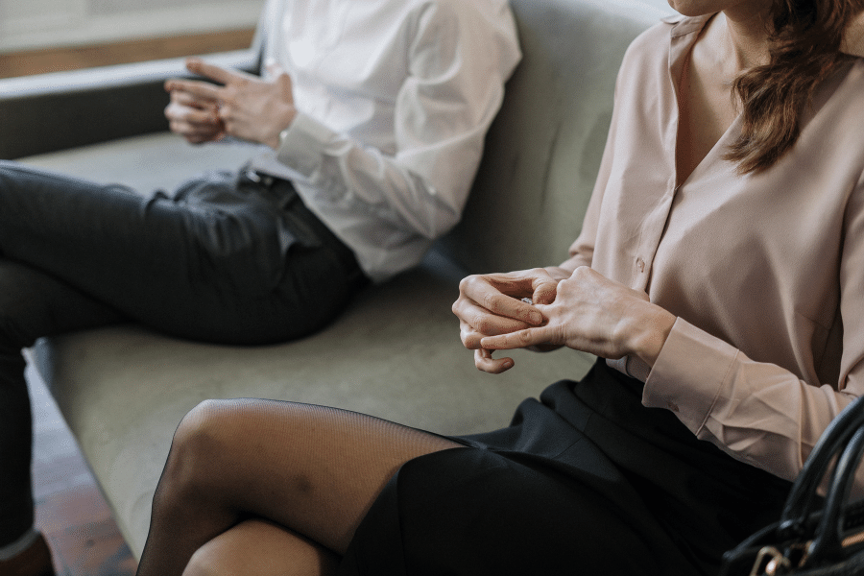 When a married couple decides to part ways, they have a few options for how to do it. They can pursue a divorce, dissolution of marriage, or a legal separation. The latter option does not technically end a marriage, while the first two options do.
If you are considering a legal separation, keep in mind that even though you may live separately from your spouse, your marriage is not terminated and you cannot remarry. However, similar to a divorce, a legal separation allows the court to issue orders concerning:
Property division
Spousal support
Allocation of parental rights and responsibilities, like parenting time and child support
Another difference between a divorce, dissolution of marriage and legal separation is the length of time required to be living in Ohio in order to pursue one (ie residency requirement of six months in Ohio). For a divorce or dissolution, both spouses are required to have lived in Ohio for at least six months. For a legal separation, there is no time requirement for residing in Ohio.
Now, how do you pursue a legal separation? What can you expect? Here is a summary of the primary steps:
Step 1: Find a Family Law Attorney You Can Trust
If the court is involved, seeking a legal separation can be as lengthy and detailed as seeking a divorce. Having the right family law attorney by your side is the first step to easing some of the complexities. Your attorney will handle any complicated details and processes, and help explain important information to you.
Step 2: Sign a Separation Agreement
With a legal separation, you can avoid lengthy court proceedings by signing and submitting a legal separation agreement to the court for approval. A separation agreement is a written contract between spouses in which both people agree to its terms. One benefit to signing a separation agreement is that it allows you to avoid involving the courts.
However, once it's legally signed, both spouses must follow its terms. If one spouse decides to go against anything written in this legally binding contract, the other spouse can take them to court.
In order to sign a separation agreement, you and your spouse will need to discuss, agree, and come up with a plan for all property, spousal support and any child-related issues. This includes items like:
Designation of a residential parent
Parental rights
Visitation
Spousal support
Division of property
Payment of debts
Payment of attorney fees
Step 3: File a Complaint for Legal Separation with the Court
This formal court document officially initiates the legal separation process. Typically, a complaint is jointly filed (if there is an agreement) after the husband and wife have signed a separation agreement. Keep in mind that you need to have appropriate grounds (reasons) for the legal separation which is typically not an issue.
Acceptable reasons include:
Adultery
Extreme cruelty
Habitual drunkenness
Incompatibility
Living separate and apart for one year without interruption, and without sexual relations
One spouse is incarcerated at the time the complaint is filed
One spouse was willfully absent from the marriage for one year
Step 4: Attend a Hearing
If you end up going to court, both parties are required to attend. Your family law attorney will attend, too. Be prepared to testify that you (and your spouse) are in alignment with the complaint and separation agreement. Both individuals are also required to testify that they:
Have made full, honest disclosure of all assets and liabilities
Have voluntarily signed the agreement
Want to be legally separated
Step 5: Get the Court's Approval
During the hearing, the court must ultimately "approve" of the legal separation. The court will determine whether it's satisfied that the parties desire to separate. Once it does, the court will make the separation legal through a court order and it will be official.
Whether you're pursuing a legal separation without involving the courts or you plan to attend a hearing, it's a wise choice to have a family law attorney by your side. No matter which method you use, ending a marriage can be a stressful and complex process. Turn to your lawyer for guidance and direction during this time of change.
Columbus Ohio Divorce Lawyer
The Columbus divorce lawyer at the Law Offices of Kenneth R. Kline LLC is honored to work with both traditional and non-traditional families to assist them through extraordinarily difficult times. Please contact us with any questions.