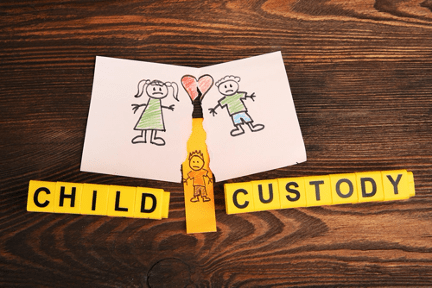 How can you best prepare yourself for the pursuit of sole custody of your children?  Is shared parenting in my child's best interests?  With the right child custody attorney [1] by your side, you can feel confident that all of your rights will be protected and the appropriate statutory factors will be applied. But what about before you select a lawyer?  Best practices require a client take a proactive approach and begin preparing for the upcoming custody battle even before calling a child custody attorney.
Follow these tips to prepare as much as possible before moving selecting a child custody attorney and engaging in the court process.
Understand Ohio child custody laws
Knowledge is power. The first and crucial step to pursuing child custody is educating yourself about Ohio laws.  In addition, each county has local rules which also must also be followed.   There are slightly difference rules that apply in cases where the parents were married versus when they are not.
For children who are born as issue of the marriage, the court cannot favor one of the parents over the other simply based on gender. That means among married couples, fathers and mothers have equal parental rights — at least until there is a court order that states otherwise.
An unmarried mother, on the other hand, has full custody of the child from the moment of the child's birth by law. The birth certificate is evidence that the unmarried mother has sole custody.  Father's do not have any rights until (1) parentage (paternity) is established; and (2) a court issues an order for parental rights.
When deciding custody, Ohio courts will use a variety of information to determine what's in the "best interest" of the child. Some of the factors they'll consider include the:
Wishes of the child's parent regarding his care
Child's interaction and interrelationship with his parents and anyone else who may have a direct impact on care
Child's adjustment to their home, school, and community
Mental and physical health of everyone involved in the situation
And more
When a parent requests sole custody, the court will want to see that the parents cannot work together or one parent's is not capable of caring for the child for long periods of time.  This means the court will need credible evidence that one parent is better than the other and the best interests of the child supports a designation of sole custody to one of the parents.
Keep a custody journal
Set yourself up for greater chances of success by maintaining thorough records even before beginning the child custody process. One idea is to keep a journal or notebook and log every encounter with the other parent. Note the dates, times, and any other important information — such as your efforts to cooperate with the other parent and your activities with the child. This is especially important if you think the other parent is doing something that is harmful to the child.
Be mindful of your online presence
Before posting anything online that could potentially be used against you in court, pause. Posting negative statements about the child's other parent or the child custody case on social media channels could cause you more trouble in the long run. Take a second to think about everything you post. Does it shine a positive light on yourself and your parenting? If the answer is no, don't post it.  Assume that each post can be used as an exhibit at trial later on in your case.
Gather important documents
You will need to bring certain documents to your first meeting with a child custody attorney. Take the time to begin gathering these materials now:
The child's birth certificate
Existing custody orders, parenting plans, or child support paperwork
Information about the child's safety and welfare
Information about the other parent's ability and willingness to parent (which you may have logged in your custody journal)
Any relevant communications between you and the other parent (which you may have logged in your custody journal)
Any other court papers, such as a Petition for Dissolution of Marriage or Temporary Order of Protection
Your wishes, concerns and expectations
If you are taking a proactive approach to pursuing an allocation parental rights/custody of your child, you are already on the right track. Once you meet with child custody Attorney Kline [2], he will help you gather any remaining details needed, explain how the custody process works in that particular county, and answer any remaining questions you have.
Columbus/Delaware Ohio Custody and Divorce Lawyer
The Law Offices of Kenneth R. Kline LLC is honored to work with both traditional and non-traditional families to assist them through extraordinarily difficult times. Please contact us [3] with any questions.