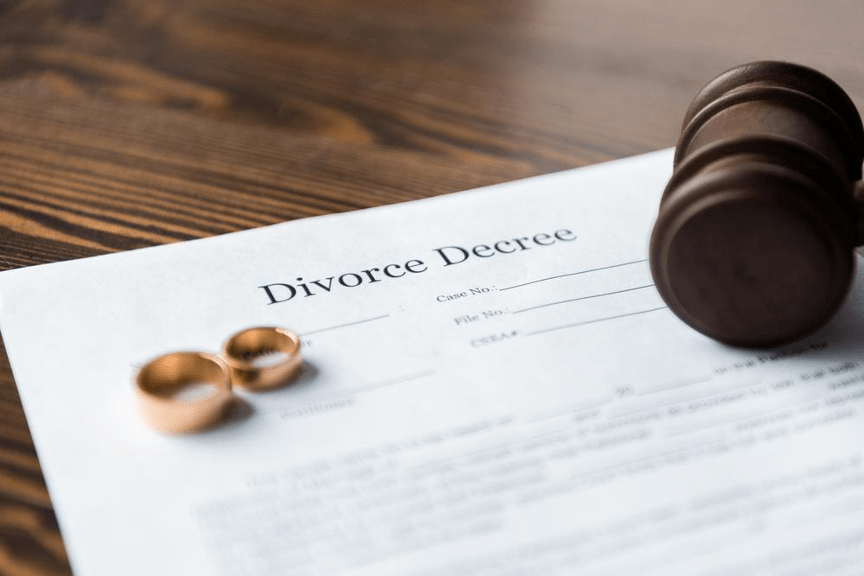 The divorce process isn't always smooth sailing. But the goal of any good divorce lawyer [1] is to keep the boat moving forward and the waves to a minimum.
One of the ways for a client to make the process less stressful is to educate yourself by asking the right questions — right from the start. You don't know what you don't know, and it's perfectly acceptable (and encouraged) to arm yourself with accurate information. Knowledge is power.
By asking your divorce attorney these 7 questions, you'll be better prepared throughout the legal process.
How will you communicate with me throughout the case?
Setting expectations is crucial for any solid client-attorney relationship. This is true when it comes to communicating, too. How often can you expect to hear an update from your divorce lawyer? What methods will they use to communicate with you — face-to-face, email, phone call, video conference? And can you reach out to the firm on-demand and talk to a paralegal or other member of the team?
Make sure you know upfront how often you can expect to communicate with your divorce lawyer and any fees/costs involved for that communication.
Who else will be involved in my case?
Does the attorney work alone, with other attorneys, with other collateral professionals (mediators, guardians ad litem, psychologists, valuation experts) or with other staff members like paralegals? Who will have eyes on your case, and who will you be able to reach out to if something arises? If the case goes to trial, will the attorney you are meeting with appear in court, or will it be someone else?
These are all crucial questions to consider when meeting with a divorce attorney for the first time. You should know the names of anyone who will be involved with your case, from start to finish.
What are your legal fees?
Coming to an understanding (and agreement) about the cost of hiring a certain divorce attorney is a must-do. Don't be afraid to ask about legal fees in the initial consultation — you should know the potential cost of divorce and any unexpected fees that may be involved. Here are additional questions regarding fees to consider:
What are the hourly rates for people working on my case? Or do you charge a fixed fee?
How does the retainer deposit and any replenishment of that deposit work throughout the case?
Will I receive itemized bills?
How often will I receive a bill from you?
Will the court order the other party to pay my fees?
What is the typical divorce process from start to finish?
What can you expect from this divorce process? If you are seeking a divorce for the first time, you probably have no idea. That's why this is such an important question — it can set your own expectations, give yourself peace of mind, and help you plan for the future.   Divorce cases with children should take no more than 18 months.  Divorce cases without children and child custody cases should take no more than one year.
Attorney Kline has handled many divorce cases and can summarize what an average case (or one similar to yours) looks like as far as time and costs.  His experience will prepare you for potential nuances in your own case.
Do you spot any red flags in my case? If so, what are they?
Speaking of nuances, after discussing the details of your case with your divorce attorney, take a step back and ask the lawyer if they spot any potential roadblocks that could derail the process. Maybe they've experienced a similar case in the past that resulted in a less-than-ideal outcome or one that doesn't meet the client's expectations. What lessons did they learn from that experience that can help your own case? Gaining insight into potential setbacks can help you and Mr. Kline prepare for the worst and set up a smarter strategy for achieving your goals.
Will I receive or pay spousal support?
In Ohio, spousal support is decided based on numerous factors including income and expenses, not gender. That means it doesn't matter if you are the husband or the wife — either of you could have to pay or may receive spousal payments as a result of this divorce. If needed, you can ask for a temporary spousal support order while your divorce is pending.
Ohio Revised Code 3105.18 lays out all of the factors the court shall consider when determining spousal support.  Our courts generally look at the incomes of the parties from all sources, their expenses, their assets/liabilities, the length of the marriage and earning ability of each party.  There are other factors that impact spousal support such as the Judge who is assigned to your case.  Each Judge and Magistrate has a different philosophy when it comes to spousal support even though they must follow the requirements of ORC 3105.18.    It is important that your attorney know the judicial philosophy of the Judge/Magistrate hearing your case.
How does the negotiation process work?
Does Attorney Kline [2] plan to use correspondence, mediation, voluntary settlement conferences or other methods to attempt resolution? What do these terms mean? Make sure you discuss this step of the process in advance so you understand how it will work and how it affects you. Ask him to walk you through his or her recommendations, and don't be afraid to ask for reasons as to why he is making certain recommendations. Not every negotiation method is right for every case.  However, good faith negotiation is important.  Resolving cases as soon as possible is often the best result for the client and minimizes the fees involved.
Columbus/Delaware Ohio Divorce Lawyer
The Law Offices of Kenneth R. Kline LLC is honored to work with both traditional and non-traditional families to assist them through extraordinarily difficult times. Please contact us [3] with any questions.